About Us
At hudsoncondos.com, we believe that buying a condo should be an informed and transparent process. Unlike many other real estate websites, we provide our users with all the essential information they need, upfront and without any hidden agendas.
Our mission is to empower condo buyers with real facts, insider insights, and ultra-local knowledge that only a true local expert can provide. Whether you're a first-time homebuyer, real estate investor, or a relocating professional, we've got you covered.
With our user-friendly interface, you can search for condos in real-time and access detailed neighborhood information on our site, 24/7. And when you're ready to take the next steps, our team of experienced professionals is just a phone call or email away, ready to guide you through every step of the buying process.
We created hudsoncondos.com to offer our clients the best possible condo buying experience, with transparency, ease of use, and a commitment to excellence at the core of our business. We look forward to working with you!
Meet the Team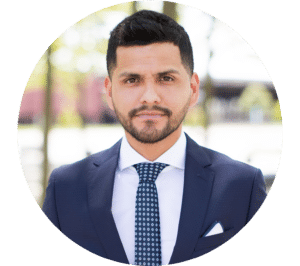 Jonathan Ayala - Owner and Founder
With over a decade of experience in real estate marketing, Jonathan Ayala is a seasoned professional in the industry. From 2009 to 2018, he worked for a boutique real estate office based in Hoboken, NJ, where he gained extensive experience in real estate marketing, developing and executing successful campaigns to promote properties, attract new clients, and build brand awareness.
In 2018, Jonathan decided to take his expertise to the next level by founding his own real estate media company, Visual Grip. Since then, he has been dedicated to providing top-notch marketing services to real estate agents in New Jersey and NYC, using his years of experience and insights to help them achieve their goals.
Jonathan has been fortunate enough to work with some of the top brokers in New Jersey and NYC, photographing stunning properties and showcasing them through his marketing efforts. His keen eye for detail and understanding of the real estate market have earned him a reputation as a trusted partner among brokers and agents in the industry.
Whether it's a multi-million dollar luxury property or a modest family home, Jonathan and his team are committed to delivering the highest quality marketing services to their clients. They work closely with each client to understand their unique needs and develop customized strategies to help them achieve their goals.
With a passion for real estate marketing that has driven much of his career, Jonathan is committed to staying on top of the latest trends and technologies in the industry. He believes that innovation and creativity are key to achieving success in today's competitive real estate market, and he is always looking for new and innovative ways to help his clients stand out and succeed.
If you're looking for a real estate media partner who truly understands the power of marketing, Jonathan would love to connect with you. Reach out today and see how he can work with you to take your real estate marketing to the next level!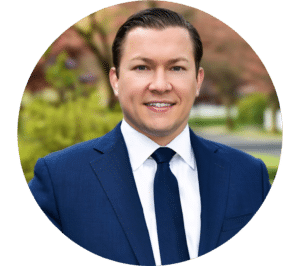 Edward Verdel - Partner Agent
With 13 years of experience as a licensed real estate broker, Ed Verdel is the founder of The "VIP Team at COMPASS" serving Northern NJ. With over $350 million in sales volume across 75+ cities in Northern New Jersey, The VIP Team has become one of the top teams in the entire state of NJ. In 2022 alone, they sold 150 homes in addition to 150+ properties rented, resulting in $101 million dollars in sales volume.
As a real estate professional, Ed is committed to putting his clients first. The VIP Team's objective is to understand their clients' needs and motivations and to help them reach their goals, whether it's in sales, rentals, investments, or property management. The team works tirelessly to build relationships with their clients, offering access to their dedicated group of real estate professionals and their trusted network of specialists – from lenders and insurers to inspectors and contractors. With The VIP Team, you can rest assured that you will have the support you need every step of the way.
If you're looking for a real estate agent who can help you achieve your goals, reach out to Ed Verdel and The VIP Team at COMPASS today.